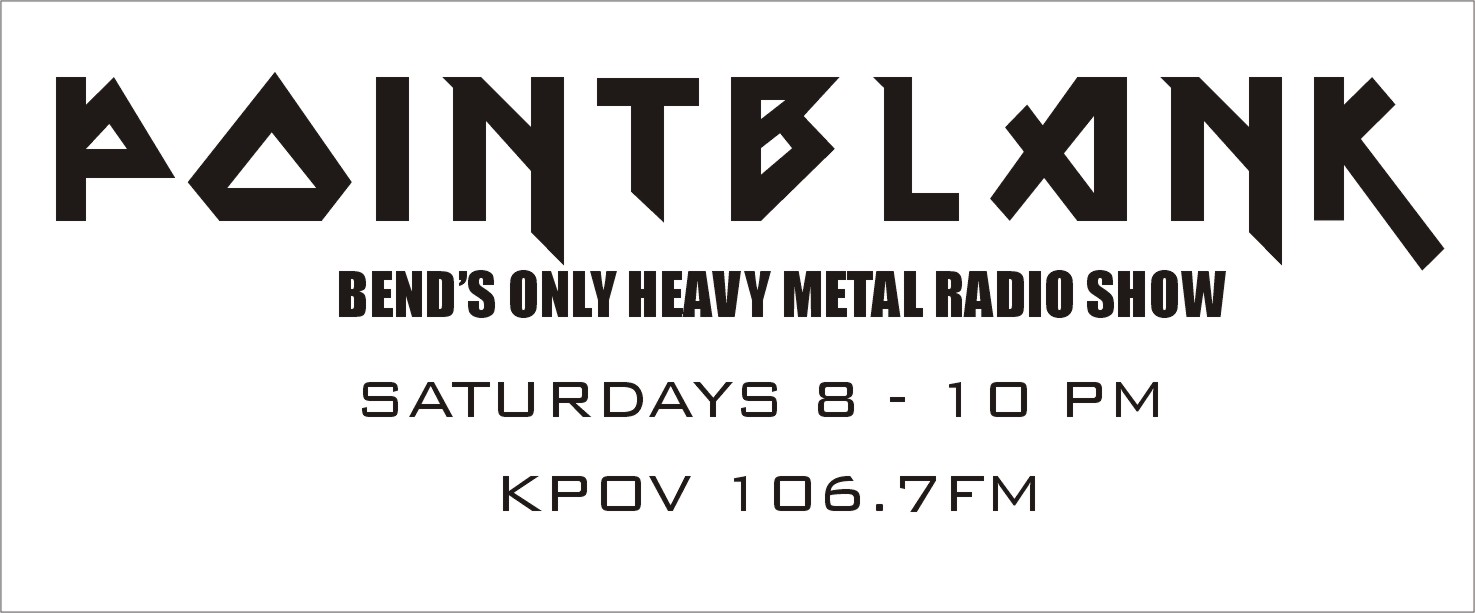 NEWS!!!!


Bend's new community radio station is now on the air. KPOV 106.7 on the FM dial is where it's at, and I am doing my very own heavy metal show. You will hear metal from around the globe, and around the metal sphere--we're talking death (Obituary, Malevolent Creation, Death, etc.), power (Hammerfall, Stratovarious, Rhapsody, etc.), traditional (Maiden, Sabbath, Priest, etc.), thrash (old Megadeth, old Metallica, Slayer, Anthrax, etc etc), hardcore (Hatebreed, Madball, Pro-Pain, etc.), progressive (Orphaned Land, Opeth, Into Eternity, etc.), modern (System of a Down, 3 Inches of Blood, etc.), and some surprises. DUDE WE PLAY ALL THAT IS METAL!!! METAL FOR LIFE!!!!!!!!

POINT BLANK


WHAT: Heavy Metal Radio Show serving Metal Heads in and around Bend, Oregon
WHEN: Every Saturday Night--8pm to 10pmBR> WHERE: KPOV 106.7FM in Bend, Oregon. It's a Low Power FM station, so it only reaches the boundaries of Bend.
WHY: To Spread the word and educate the masses ! ;)

Website Features:
WEEKLY TRACKLISTS...Each and every song played on my show is listed here.
LOGO QUIZZES...Try your luck at naming the logo!!!!

OUR POLICY:
Pointblank is here to support local music. There is not a metal scene at all in Central Oregon, so whatever scene we do have, we should support eachother. That means going to shows, buying demos, listening to the radio shows(!!!), and exposing yourself to more music. Long live METAL!!!!

Make sure and check back often--the site changes at least weekly.
---
EMAIL POINTBLANK